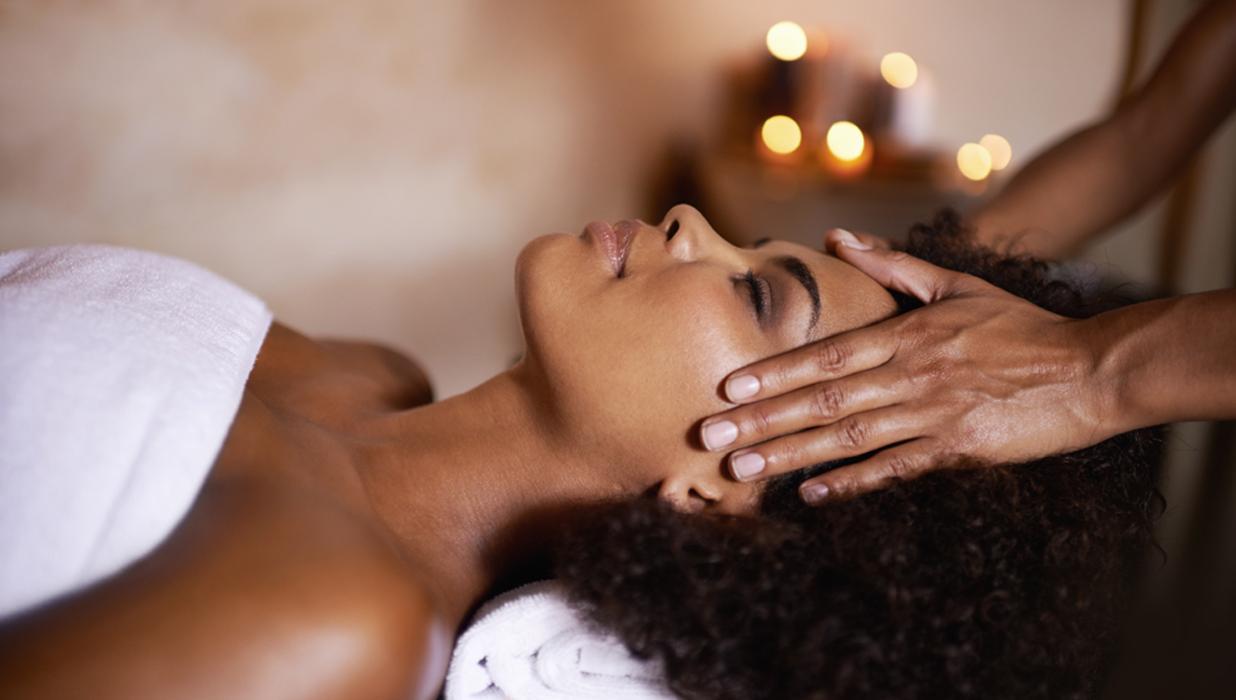 This Holiday Season we are pleased to announce two new promotions. The Youthful Hydration Collection features our most powerful moisturizers for the face and body, providing a complete solution for soft, supple skin from head to toe, while the Luminous Glow Collection features our most innovative, antioxidant-rich formulas to help achieve a visibly radiant complexion.
---
Youthful Hydration Collection
The Ultimate Hydration Experience

How often do you hear that drinking lots of water is essential for your overall health? Probably all the time. But, do you know how important hydration is for your complexion as well? No matter what your skin type is, it's important to keep your skin hydrated and moisturized. In addition to drinking plenty of water (between 6 and 8 glasses a day), moisturizers can help your skin maintain the hydration it needs!




We have you covered with these powerful luxurious moisturizers for the face and body.
HYDRA-INTENSIVE COOLING MASQUE

50 g e Net wt. 1.7 oz.




Our rich, luxurious cooling treatment masque is designed to reinvigorate, refresh, and provide soothing hydration. This professional strength formula features botanical antioxidants, Centella Asiatica, Resveratrol, Green Tea, Aloe Vera, and Rosemary Extracts, which are perfectly balanced with botanically sourced Hyaluronic Acid – one of nature's most powerful hydrators. Your skin will appear luminous, fresh, and hydrated. As a bonus, it's excellent for sunburn.
REPARATIVE MOISTURE EMULSION

50 g e Net wt. 1.7 oz.




Our intensive, rejuvenating moisturizer is formulated with pharmaceutical-grade botanicals, peptides, and powerful antioxidants. Reparative Moisture Emulsion helps keep your skin healthy, smooth, and protected, helping prevent environmental damage with Extremozyme technology. It's also a great moisturizing prep for makeup and was created in conjunction with leading makeup artists.
YOUTH BODY SERUM

15 mL e 0.5 fl. oz.




Keeping your body moisturized is just as important as moisturizing your face. Our refreshing lightweight serum mist gently absorbs into the skin providing powerful hydration and antioxidant protection against environmental stressors. The purest form of Hyaluronic Acid, potent extracts of Watermelon, Blue Microalgae, Licorice Root, and Holy Herb are combined with essential Vitamin B5 and our proprietary Extremozymes to create a unique and effective formula designed specifically for the body. Much more than a moisturizer, this nourishing treatment leaves skin feeling fresh, soft, and more hydrated. Perfect for post-sun exposure.
---
Luminous Glow Collection
Absolute Radiance for Every Complexion

Many of us are prone to dark spots, acne scars, or uneven skin tone, which can leave us frustrated. Brightening products, specifically serums, can be especially helpful for bringing your skin back to baseline and add an illuminating boost to any routine regardless of your skin type.




This high-performance selection safely reduces the appearance of uneven and dull skin tone while providing free radical and environmental protection.
BRIGHTENING COMPLEX

30 g e Net wt. 1 oz.




A distinctive formula that safely and effectively brightens the appearance of the skin with beneficial moisturizing properties and controlled exfoliation. Our high-performance formula concentrates on not one or two but all five mechanisms that contribute to the look of uneven skin tone.
BRIGHTENING SERUM

15 mL e 0.5 fl. oz.




Brightening Serum is a powerful formula that safely reduces the appearance of uneven skin tone, while providing significant controlled exfoliation without peeling. This lightweight and easily absorbed serum is excellent for overall coverage, or as a targeted boost for problem areas. Brightening Serum is a concentrated combination of potent botanical ingredients that visually address uneven skin tone on many levels, while providing multiple ageless benefits.
EXTREME PROTECT SPF 40

(2 quantity) SPF 40 5 g e Net wt. 0.17 oz.




The most important step in any skincare routine is sunscreen. Protecting your skin from environmental stressors is vital. Extreme Protect SPF 40 is our multilevel environmentally protective treatment formula featuring our proprietary Extremozyme technology combined with scientifically advanced all-physical sunscreen actives. This antioxidant-rich, state-of-the-art broad spectrum UVA/UVB sunscreen helps support optimal skin health as it moisturizes and protects.




Available in: Translucent, PerfecTint Beige, and PerfecTint Bronze.