What Is Acne?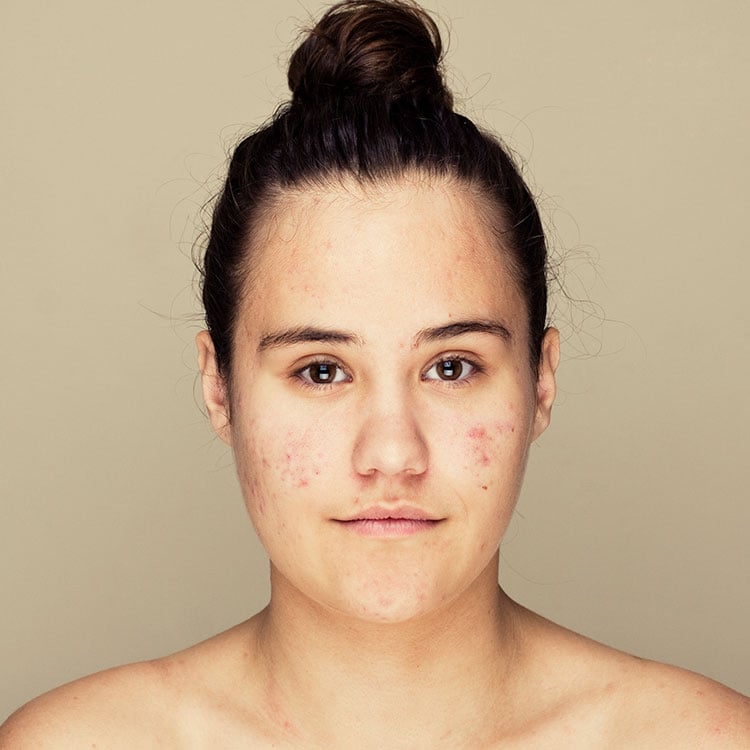 Acne is the most common disease for which patients seek dermatologic care. Acne begins in the pilosebaceous unit of the skin. This unit includes the hair follicle, the hair shaft, and the sebaceous gland (which produces an oily/waxy substance called sebum). Sebum is released to protect the skin, but is sometimes overproduced, causing a buildup which leads to acne. The characteristic lesion or bump of acne is called a comedone (e.g. – blackheads and whiteheads).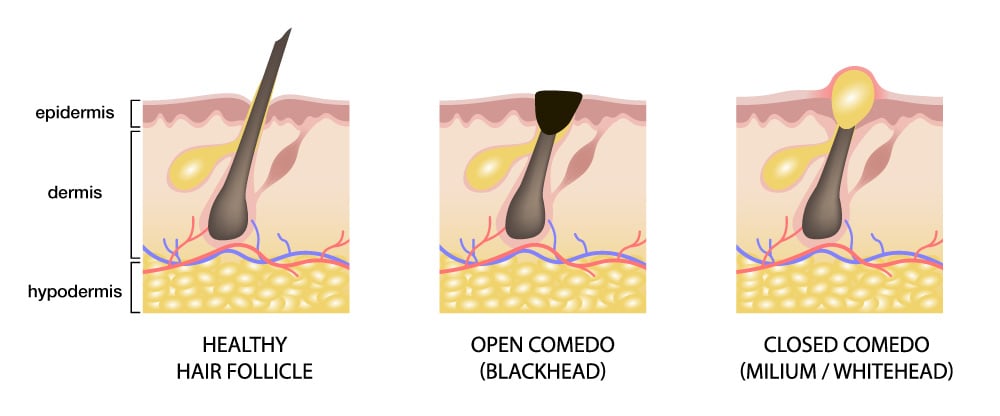 Are All Acne Issues the Same?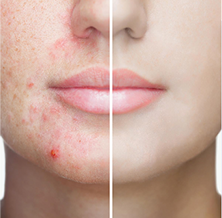 Not all acne presents the same. There are several types of lesions on a sliding scale of severity.
Grade I – Open / closed comedones (blackheads and whiteheads) / Very little visible inflammation
Grade II – Several open and closed comedones / Few papules and pustules
Grade III – Many comedones, papules, and pustules with a moderate level of inflammation
Grade IV – Numerous comedones, papules, pustules, nodules, and cysts with severe inflammation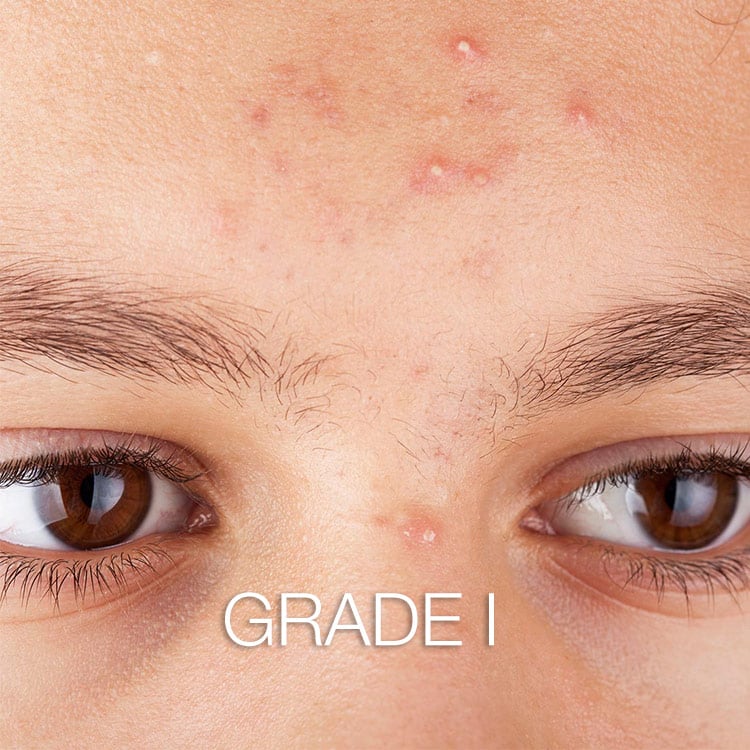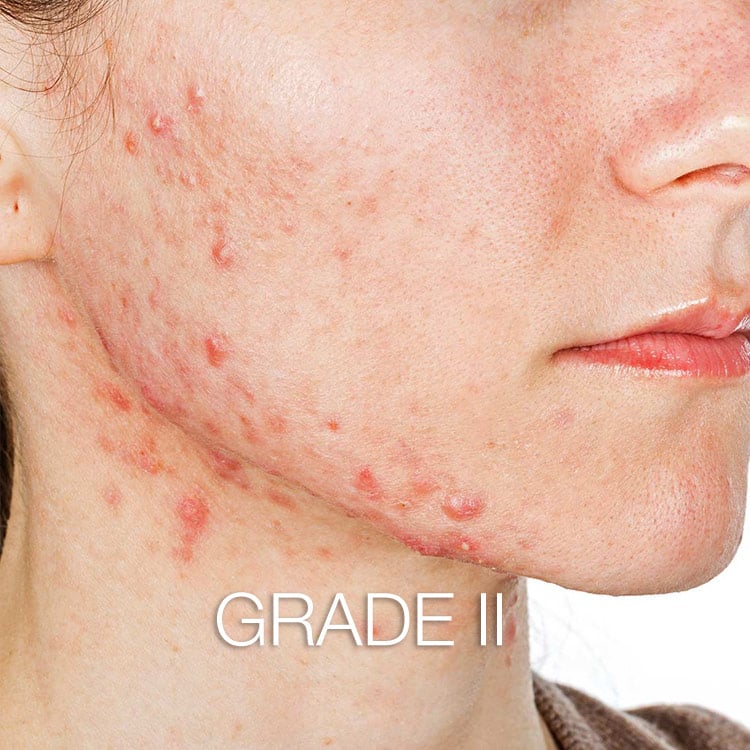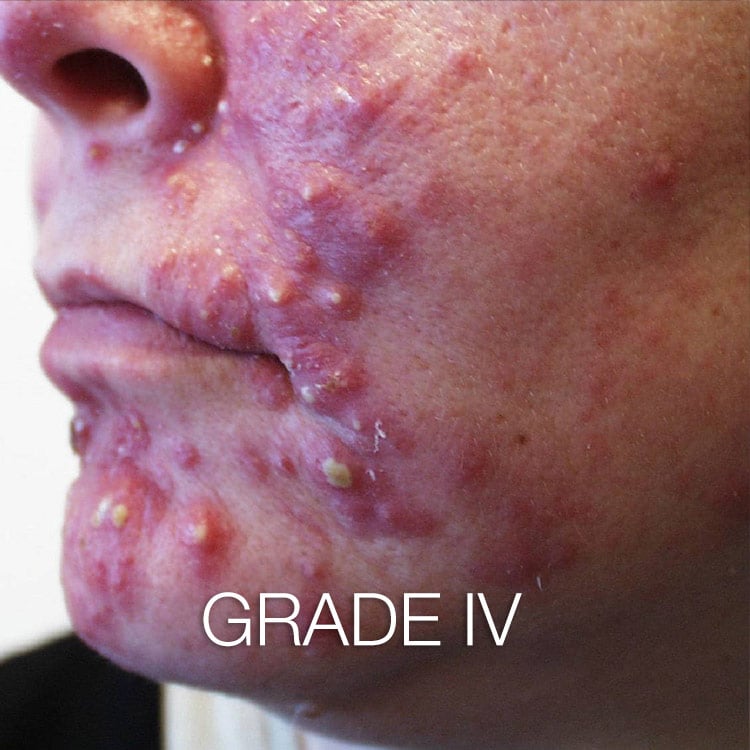 What is Inflammation?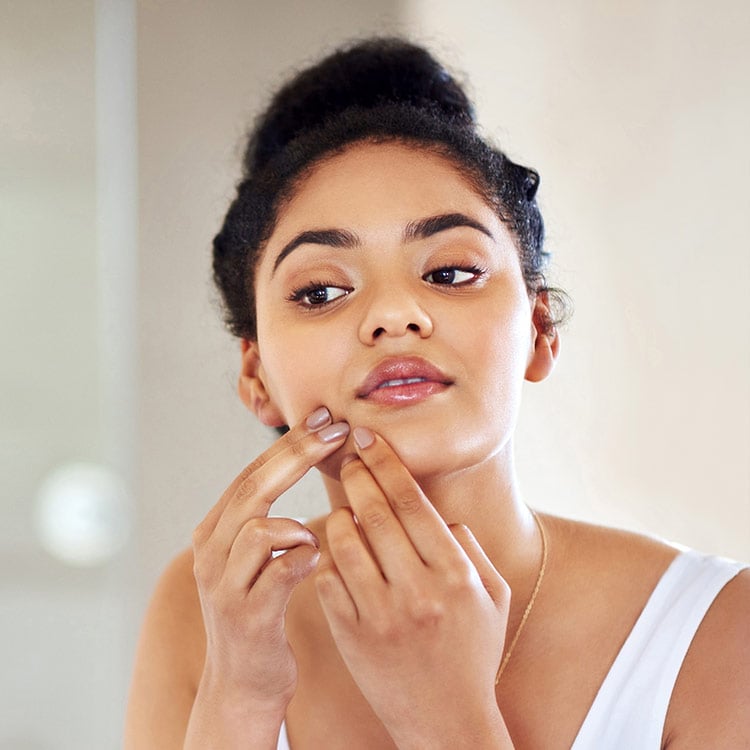 Excess inflammation in the skin contributes to the characteristic red bumps, irritation, and even pain associated with acne. Inflammation also leads to more puss and more acne lesions. By reducing inflammation, we can calm the skin and improve the healing process. While inflammation can be helpful when properly regulated, it easily gets out of control. When it comes to acne, antioxidants and anti-inflammatories are incredibly helpful.
What Causes Acne?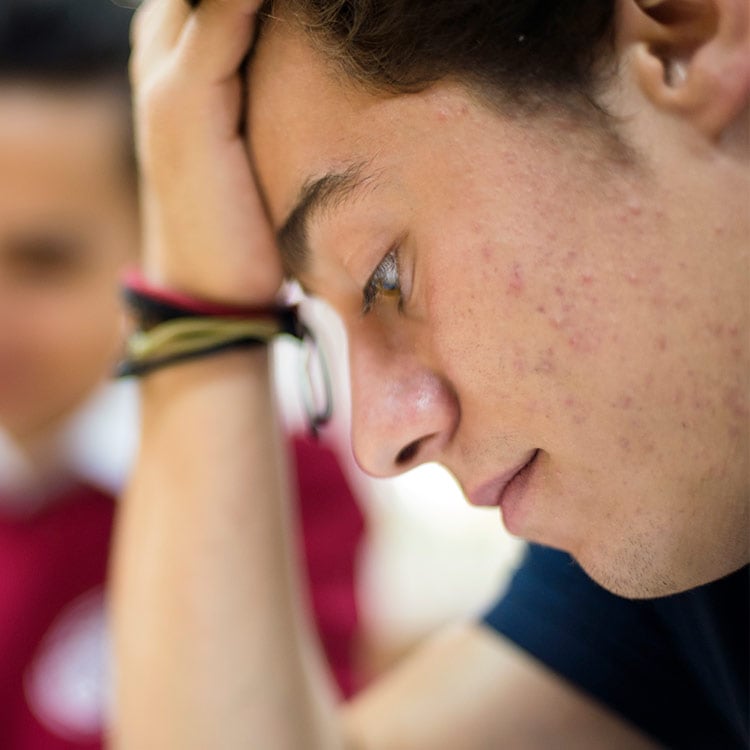 Internal
One of the main internal factors affecting acne production is hormonal. Increases in androgenic hormones (e.g. – testosterone and progesterone) can cause production of sebum. The greater the imbalance of androgenic hormones, the more likely an overproduction of sebum will occur and cause the lesions associated with acne.
External
Diet and pollution are two leading causes of outside forces that can contribute to acne.
The Western diet is high in sugars and simple carbohydrates, which predisposes one to acne development and worsens existing acne. Particulate matter in the air, containing free radicals and other toxins, can collect on your skin, block pores, and cause inflammation to exacerbate acne symptoms as well.
Which Ingredients are Best to Treat Acne?
Best Antioxidants for Acne
Antioxidants reduce free radicals which damage our cells and increase the inflammatory response.
iS Clinical Products Are Packed with Antioxidants
Including antioxidants through all four levels of skincare (Cleanse, Treat, Hydrate, Protect) can help reduce inflammation and the appearance of lesions associated with acne.
CLEANSING COMPLEX BODY COMPLEX PRO-HEAL SERUM ADVANCE+
MOISTURIZING COMPLEX ECLIPSE SPF 50+
Botanicals Are Key for Treating Inflammation
Many botanical ingredients are anti-inflammatory and/or antibacterial and work well to treat the symptoms of acne.
iS Clinical Creates Scientific Formulations Around Key Botanicals
Botanical ingredients are important in supporting the overall effectiveness of iS CLINICAL products in the treatment of bacterial strains that exacerbate visible acne symptoms.
EYE COMPLEX COPPER FIRMING MIST ACTIVE SERUM SUPER SERUM ADVANCE+
Recommended Products for Acne