We welcome our amazing partners and fans of the brand to share your favorite iS Clinical products with us on Instagram and TikTok! We love seeing your beautiful content and thoughtful captions – resharing with our community on the @iSCLINICAL Instagram or TikTok.
iS Clinical #iSLove Program Details:
To be part of our #iSLove series, we invite all of you to share your #iSClinical posts on Instagram and TikTok, simply by sharing a photo or video with a caption that captures your thoughts about your favorite products, tagging @iSCLINICAL. This may include yourself, the product, or any creative way you may wish to share!
We will be re-sharing the love on our main feeds @iSCLINICAL and/or Instagram Stories with your caption, mentioning and tagging your profile as credit to be part of this celebratory series.
We're looking forward to seeing your beautiful words and content!
Content Tips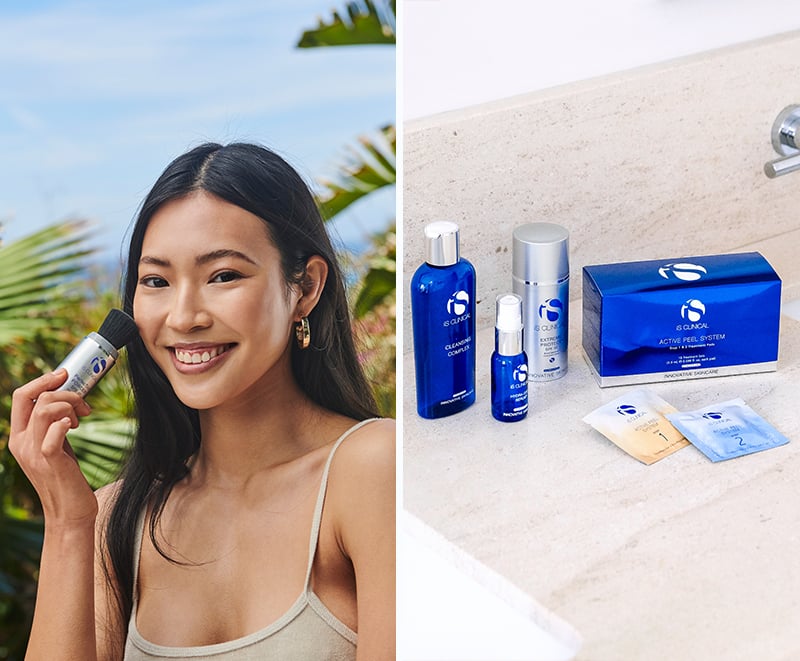 We love seeing your beautiful faces with your favorite product that has helped transform your skin!
We love seeing your complete iS skincare routines! Morning and Evening for superior self-care.
We love seeing gorgeous texture shots with images or Reels! Close-ups of serums, cleansers, and bottles are so dreamy.
We love your selfie application videos and so does our Reels community!
We love your unboxing videos! So exciting to see what products you have re-purchased or new products you've personally selected.
We love partners sharing education on ingredients, formulas, and multiple benefits – ex: sharing our clinically proven Active Serum or an Advanced Vitamin C serum.
We love seeing professional facial treatments from partners showing products and/or final results with your client - ex: The iS Clinical Fire & Ice and Foaming Enzyme Facials are beautiful and soothing to watch.
*We can only re-share content that include iS Clinical products only with no other brands featured or mentioned.
*For social transparency with our community, we can't share images or videos with filters.