Tri-Active Exfoliating Masque
AGE-DEFYING, RESURFACING, SMOOTHING
Age-defying
Enhances the appearance of firmer skin
Resurfacing
Natural enzymes help to gently dissolve dead skin cells
Smoothing
Safely smooths and polishes the complexion
"Eco-friendly microbeads paired with papaya and pineapple enzymes make this powerful exfoliator perfect for the occasional intense resurfacing."
Men's Fitness
Details
Tri-Active Exfoliating Masque combines powerful botanical enzymes, Salicylic Acid, and eco-friendly microparticles to provide an ideal combination of physical and biochemical exfoliation, while Brazilian Blood Orange provides added antioxidant protection and a luxurious aroma. This transformative treatment masque dramatically helps to smooth, brighten, and soften your skin.
Benefits
Instantly smooths and polishes skin
Gives the appearance of smaller pores
Visibly improves the signs of aging
Helps improve the appearance of blemish-prone skin
Safe and effective physical and biochemical exfoliation
Awards
AskMen.com: Grooming Awards for Best Exfoliating Mask
InStyle: Best Beauty Buys as the Best Mask for Oily Skin
Men's Journal: Best Summer Skincare Products
InStyle Best Beauty Buys Logo is used under license, © May 2022 Meredith Operations Corporation.
Application
Use Tri-Active Exfoliating Masque approximately once a week, or as directed. Moisten face with water, then apply a thin even layer, gently rubbing in a circular motion and let sit. Leave masque on for up to 5 minutes to allow enzymes to function. A gentle warming sensation may occur due to an increase in micro-circulation. Rinse with cool water and immediately pat dry.
Eco-Friendly Microparticles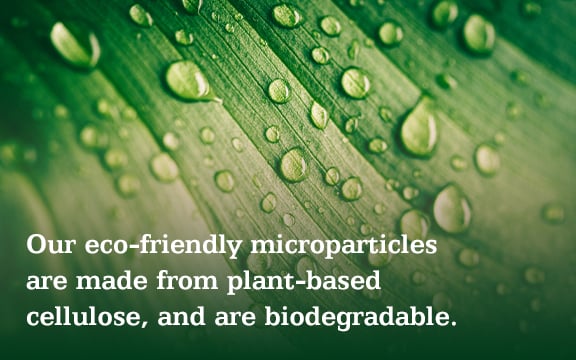 Key Ingredients
Ingredients
Glycerin, Aluminum Starch Octenylsuccinate, Cellulose, Hydroxypropylcellulose, Panthenyl Triacetate, Salicylic Acid, Copper PCA, Polyglyceryl-10 Behenate/Eicosadioate, 1,2-Hexanediol, Caprylyl Glycol, Papain, Bromelain, Citrus Aurantium Dulcis (Orange) Peel Oil.